An era can be said to end when its basic illusions are exhausted. – Author: Arthur Miller
Two very different set of top performers (true legends of their own field) have traversed some sort of parallel journey; FAANGs and the KHANs.
FAANG stands for the contemporary tech giants ; Facebook (now Meta), Apple, Amazon, Netflix and Google (now Alphabet).
KHANs we all know, represent the triumvirate of Hindi movies for the last 30 years; Shahrukh, Salman and Aamir Khan.
The FAANGs
Dream Run 
While FAANGs had a more than 10 year dream run till 2021 (in the stock market) , at the same time, the three Khans were delivering one hit after another in the last 30 years (with few lean patches in between)
Source : www.morningstar.com
While Netflix stocks did have a crazy run, but the other 4 also created outsized wealth for their patient investors, growing 7 to 12 times in this period (9 years). If you go back further, the results are even better.
Last 1 Year : The Meltdown after the Euphoria 
However, the journey has reversed in the last 12 months :
It's a good time to reiterate a simple but important fact about these performances : a 100 to 200 is a 100 % growth, but a 200 to 100 is a 50 % downside. Apologies for stating the obvious. The negatives hurt you more, in numbers as well as life.
These stocks have a presence in lot of Indian portfolios, particularly as ESOPs. We had shared a framework on what proportion in our last post
The KHANs
Disclamer : I know we generally have it at the end (we will have that too), but this is a different one :-). We know a movie shouldn't be measured only in terms of its commercial success alone. However, given that this is an investment blog, we have to live with this limitation 😊.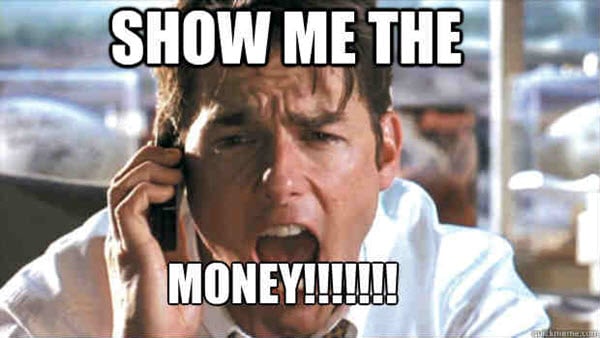 Box Office
Let's  look at the commercial performance of the  Khans in recent times ( source : www.bollywooodhungama.com)
Shahrukh Khan
Salman Khan :
Aamir Khan :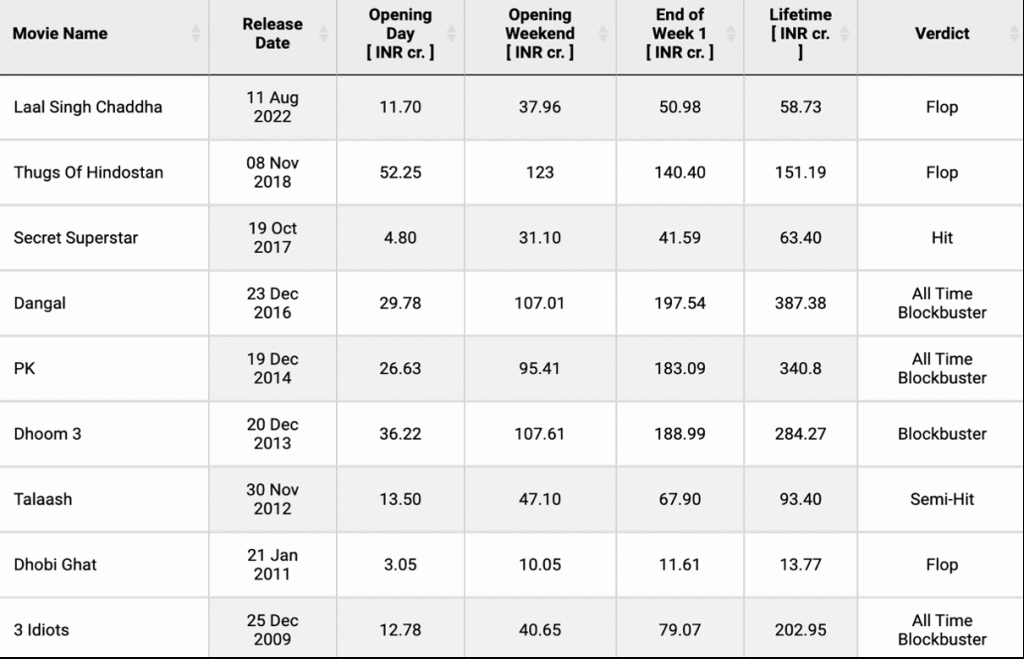 Shahrukh had his last major hit in 2015, Salman in 2017 and Aamir in 2016 (Secret Superstar wasn't really spearheaded by him).
What an era it was !
I am neither an expert on stocks (personal finance, risk profiling, curating portfolios with managed funds are our strengths) nor a movie critic, but the numbers do tell a story.
For FAANGs one major challenge is the base effect. They have become so large, that for them to continue delivering such returns is extremely difficult. In Investing world, no company is sacrosanct and their a right price for even the best of them. Cisco and Intel were in similar position in 90s and have never been even able to cross their 2000 highs. Having said that, we are sure FAANGs ( at least some of them) would continue to stay significantly relevant. The same goes for the KHANs, who we hope would reinvent themselves and would continue to entertain us.
It's commendable for both the groups to have stayed at the top for so long, especially the Indian one 😊
Inspiration for this post was this article in Mint
Disclaimer : The opinions expressed in the Blog are for general informational purposes only and are not intended to provide specific advice or recommendations for any individual or on any specific security or investment product.  It is only intended to provide education about the financial industry.  The views reflected in the commentary are subject to change at any time without notice. Image has been used only for representational purposes. While lot of care has been taken to validate the data , neither BuckSpeak nor any of its employees should be held responsible for its authenticity. Investments are subject to market risk , please engage with professionals to take better investment decisions.
We like to share links to articles and information which is interesting to us.  It is in no way an endorsement by us or by anyone associated with us.