'Inflation, yet again ? We have had enough of it'. Well, you would be justified to think so. We had indeed written about inflation in one of our earlier newsletters : Inflation, Investing & Charts. We had then written about how the current global inflation, especially in US was at its historic highs. 
So, why are we spending more bandwidth on the matter? For starters, Moreover, inflation has a huge impact on our investments. Also to share the good news, that we are going to win the war on this one.  What's gives us that confidence ? Well, quite a few underlying factors are working in favour of an inflation-cool down, but let's look at a few key ones :
Crude Oil prices have come off almost 25 % from their highs in March 2022 :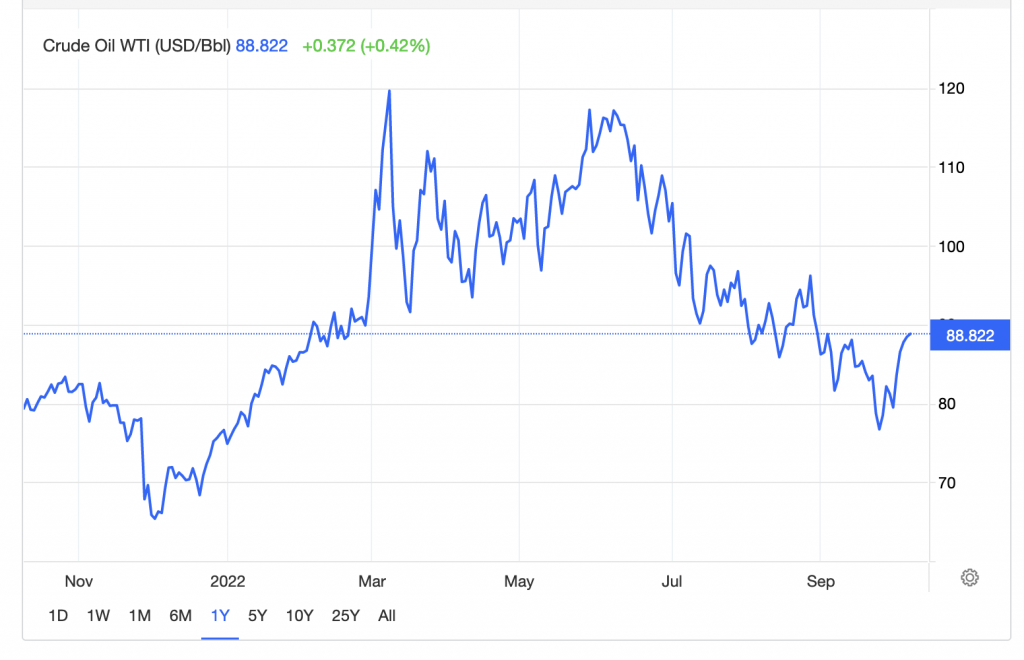 Source : https://tradingeconomics.com/commodity/crude-oil
     2. Commodity prices cool off:
The entire basket has seen a significant cooling off. S & P GSCI (Goldman Sachs Commodity Index) tracks a wide basket of commodities. The index has come off 14-15 % from its recent peak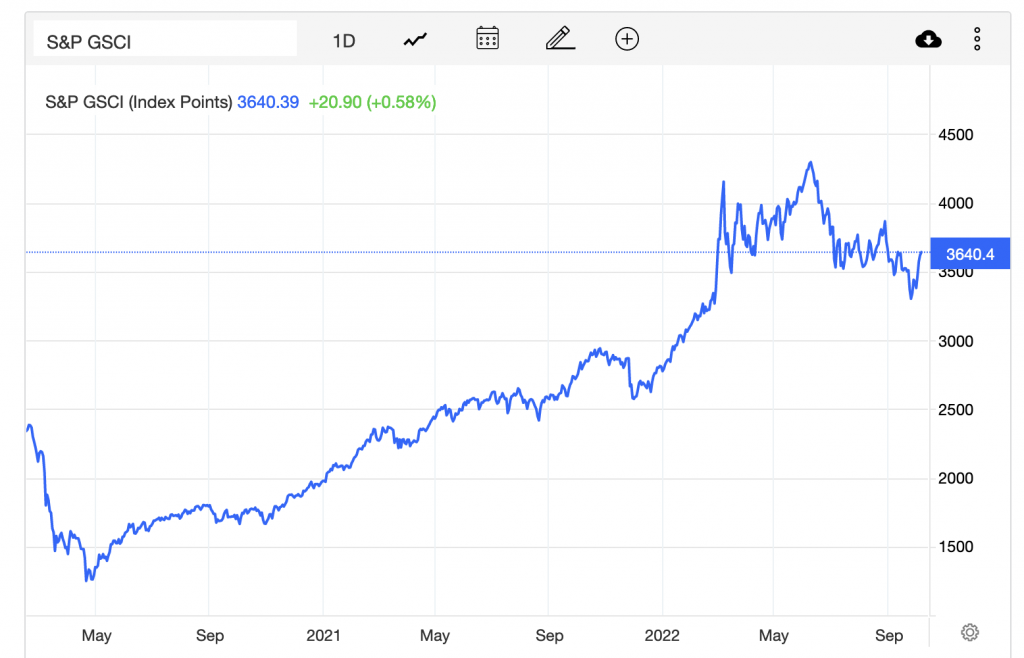 3. Freight rates cooling off :
These were one of the strongest indicators of the unprecedented spurt in global demand. They have come off 63 % from their peak ( it's a 20 month low)
Global container freight rates hit an 20-month low this week, down 63% from their peak. Still over 2x higher than pre-pandemic levels but continuing to move in the right direction. pic.twitter.com/kHKJNKu1M2

— Charlie Bilello (@charliebilello) September 30, 2022
    4. Last but not the least, one of our favourites party animal : IPOs 😊
No of IPOs in US has come down from its peak of 1035 in 2021 to 163 till Sept 2022
Source : https://stockanalysis.com/ipos/statistics/
The story is similar in India. The euphoria of 2021 has been met with the dullness of 2022. Most of you are familiar with our consistent view on IPO, but we would love you to read the one we wrote last year: Hungry ? Don't Zomato just yet
What does it mean for investors ?
Excess liquidity has been sucked away, which is great news for serious investors
The above would result in equity markets being driven more on fundamentals than liquidity
While we have been running underweight portfolios on equity, over the next 12 months, we would be most likely transitioning closer to equal weight (increasing our equity exposure)
Things are looking up for debt investors as well. The rate hikes have resulted in yields going up and any debt investment with a min of 18 month (ideally 3 years for tax efficiencies) should deliver meaningful returns
In fact, there is a high probability that debt might give equity a run for its money, over the course of next 18-24 months
Disclaimer : The opinions expressed in the Blog are for general informational purposes only and are not intended to provide specific advice or recommendations for any individual or on any specific security or investment product.  It is only intended to provide education about the financial industry.  The views reflected in the commentary are subject to change at any time without notice. Image has been used only for representational purposes. While lot of care has been taken to validate the data , neither BuckSpeak nor any of its employees should be held responsible for its authenticity. Investments are subject to market risk , please engage with professionals to take better investment decisions.
We like to share links to articles and information which is interesting to us.  It is in no way an endorsement by us or by anyone associated with us.